It's a Wrap on
Holiday Funk
The holidays don't have
to stink (literally)
Take 25% OFF ~Pourri's holiday essentials when you order today!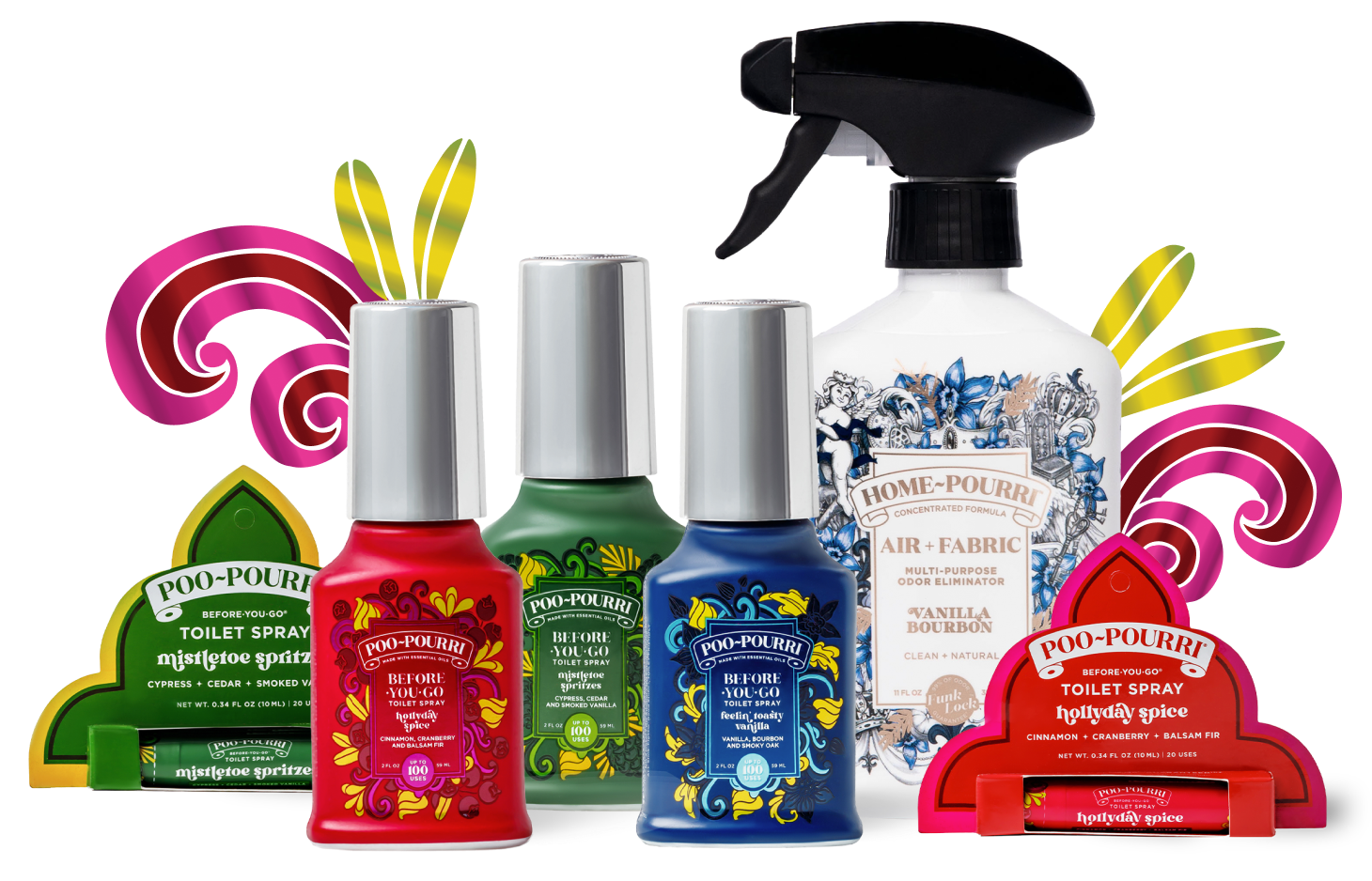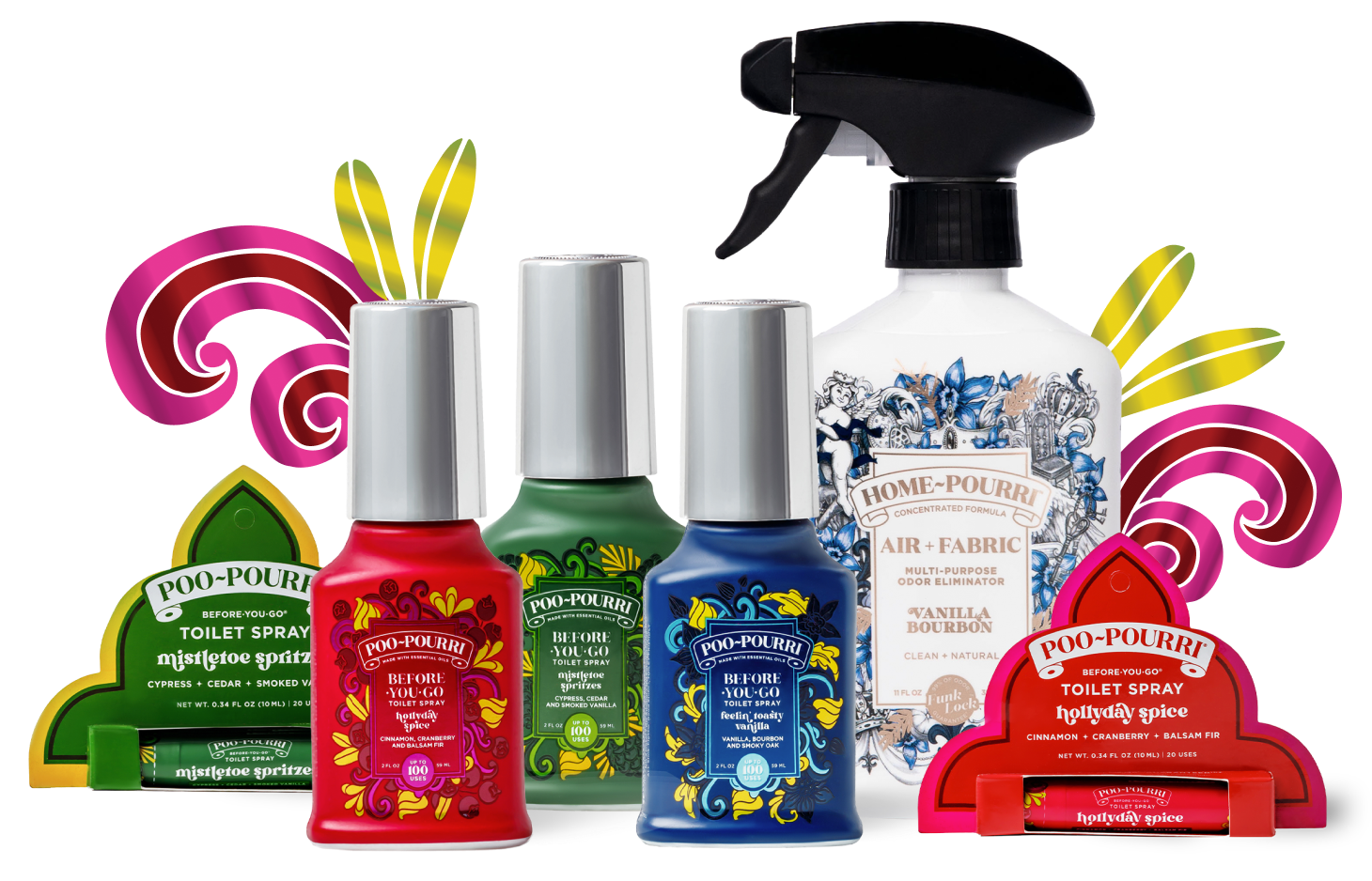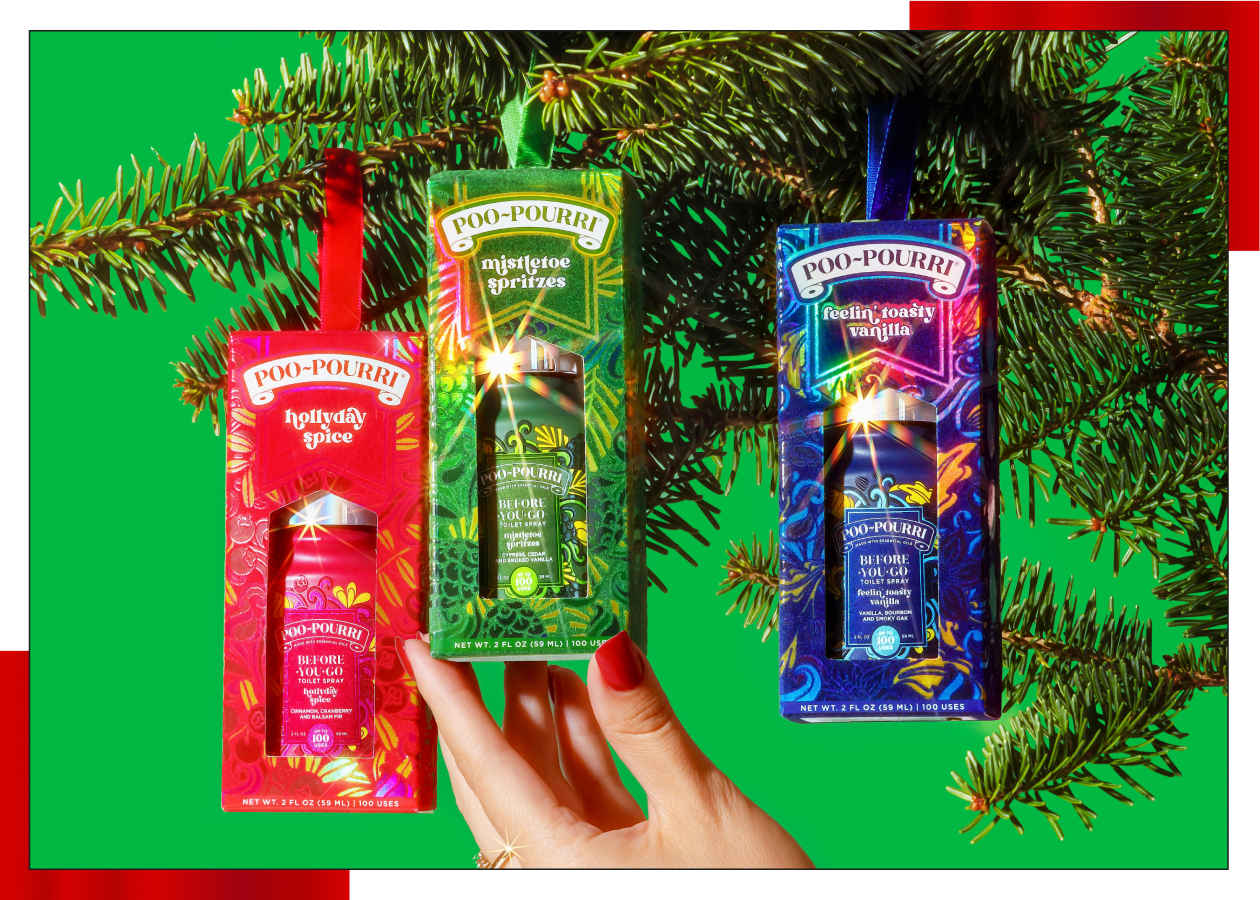 Spend the Season with ~Pourri's Stink Stoppers
Fight odor without funky ingredients

Get your whole home smelling like a winter wonderland

Feel confident knowing they actually work.
get the holiday bundle
Stinky People Love ~Pourri
like, a lot
Holiday Stink Is Gone For Good
~Pourri's odor eliminators are not only guaranteed to work but leave your home and life smelling like a winter wonderland.
Deck the Stalls
Transform dingleberries into jingleberries and experience the funk fighting powers of Poo~Pourri.

Keep Your Ho Ho Ho-me Fresh
Home~Pourri's multi-purpose formula works all over, bedding, trash cans and more. Plus it's pet safe and non-toxic.

Enjoy The BEST Holiday Scents
Complex blends of essential oils leave your humble abode smelling like a winter wonderland.
get the holiday bundle
25% Off
The Ultimate Holiday Bundle
what's included * Home~Pourri Vanilla Bourbon * Poo~Pourri Feelin' Toasty Vanilla * Poo~Pourri Mistletoe Spritzes * Poo~Pourri Mistletoe Spritzes Bow N' Go * Poo~Pourri Hollyday Spice *Poo~Pourri Hollyday Spice Bow N' Go