Car smellin' funky?
eliminate odor with car~pourri
Leave lingering funk in the dust every time you put the pedal to the metal with Car~Pourri Air & Fabric Odor Eliminator.
Shop car~Pourri
car~pourri refreshes surfaces in your car
car~pourri fresh air
Why leave the scent of the open road outside? Invite a breath of fresh air inside your ride with the aroma of cool breezes, newly washed laundry, and earthy landscapes.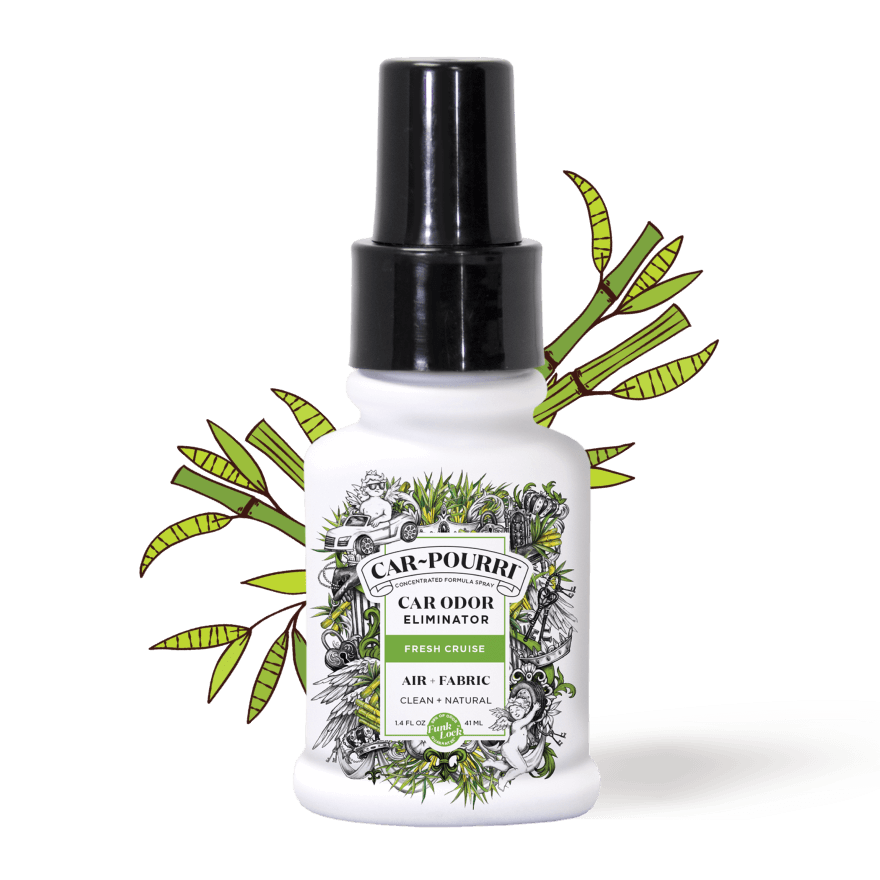 car~pourri fresh cruise
Clear the air and clear your mind with the relaxing aromas of a long, peaceful drive on a rainy day. This serene scent will make any commute feel less like a chore and more like a tranquil retreat.
spritz my ride set
Refresh any stinky surface in your car. Like, for real. Car~Pourri eliminates odor and leaves your ride smelling better than you found it– guaranteed.
Free Shipping On Orders $25+
Free Returns If It's Not Your Thing
Join Pourri~Perks for Rewards!
Send odor packing with ~Pourri
build your own bundle + save 20%
The poo has hit the fan...
bundle + Save today